Welcome to PSC of Stark County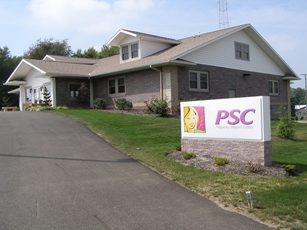 The Pregnancy Support Center (PSC) of Stark County is a nonprofit Christian organization dedicated to saving lives and protecting futures.
Corporately as a center, we obey His Great Commission by reaching out with God's love to others.
Whether you're interested in volunteering, partnering financially, or if you're looking for a place to gain insight into your own need for healing, this site was designed with YOU in mind. We pray you'll find it helpful as you consider partnering with us.

Hours of operation at Main Center: MTF 8am-5pm, W,TH 8am-8pm
---
We proclaim to you what we have seen and heard, so that you also may have fellowship with us. And our fellowship is with the Father and with his Son, Jesus Christ. We write this to make our joy complete.
--I John 1:3-4
Friend us on Facebook
Posted: August 29
Posted: August 28
"It's time to highlight our Walk Liaison of the week! Meet Raechel, our liaison from North Industry Christian Church. We are so thankful for Raechel and North Industry for their generous love and support. Don't forget the Walk for Life is coming up Saturday October 4th. Register online through www.connectionpsc.com today! Why Raechel walks for LIFE: The reason why I walk every year, and favorite thing about the walk is my daughter. If not for God's intervention and the help from PSC, I and my daughter would not be here today. We walk each year to 'give back ' as a thanks for what was done. This will be my 15th WALK FOR LIFE :) http://ow.ly/ANuPs http://ow.ly/i/6H0K4
| | |
| --- | --- |
| | 11 likes |
Posted: August 27
Our Women's Sexual Health Clinic will be accepting walk-ins at our Main location (4500 22nd St NW) 4-6pm today. Check out our website for more information or call 330.455.7500 to set up an appointment http://ow.ly/yFffu
www.pscstark.com
Currently more than 65 million Americans are living with an STD and an estimated 19 million are being added to that number every year. Perhaps the...
| | |
| --- | --- |
| | 1 like |