Welcome to PSC of Stark County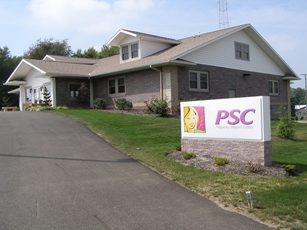 The Pregnancy Support Center (PSC) of Stark County is a nonprofit Christian organization that offers support to women and their families across Stark County. All services are offered without cost including: pregnancy tests and ultrasounds, abstinence education in Stark County schools, maternity clothing and baby items, parenting/childbirth classes, two STD clinics and post-abortion and other support groups.
Corporately as a center, we obey His Great Commission by reaching out with God's love to others.
Whether you're interested in volunteering, partnering financially, or if you're looking for a place to gain insight into your own need for healing, this site was designed with YOU in mind. We pray you'll find it helpful as you consider partnering with us.

Hours of operation at Main Center: MTF 8am-5pm, W,TH 8am-8pm
---
We proclaim to you what we have seen and heard, so that you also may have fellowship with us. And our fellowship is with the Father and with his Son, Jesus Christ. We write this to make our joy complete.
--I John 1:3-4
The GrapeVine
A young woman prays aloud to accept Jesus into her heart and then she prays …Read More
Friend us on Facebook
Posted: April 18
Its STD Awareness Month - were you "aware" that PSC does free "STD" testing and treatments at both our Massillon (Tues) and Main (Weds) locations? Call for questions or more info 330.455.7500
| | |
| --- | --- |
| | 2 likes |
Posted: April 17
dailysignal.com
Her ex-fiancee wants them to live.
Posted: April 17
"For 32 years, I was a slave to my abortion secret. I found freedom in the Peace Group like I never knew I even needed." – Melinda Robb, Bible Study Participant Join the fight for women enslaved by their sexual past. Learn how to set them free at our Hope for Healing conference May 7-9. Register at connectionpsc.com.
| | |
| --- | --- |
| | 2 likes |