Welcome to PSC of Stark County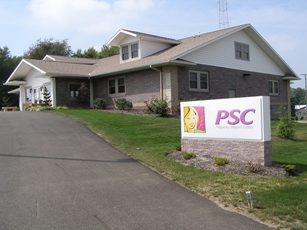 The Pregnancy Support Center (PSC) of Stark County is a nonprofit Christian organization that offers support to women and their families across Stark County. All services are offered without cost including: pregnancy tests and ultrasounds, abstinence education in Stark County schools, maternity clothing and baby items, parenting/childbirth classes, two STD clinics and post-abortion and other support groups.
Corporately as a center, we obey His Great Commission by reaching out with God's love to others.
Whether you're interested in volunteering, partnering financially, or if you're looking for a place to gain insight into your own need for healing, this site was designed with YOU in mind. We pray you'll find it helpful as you consider partnering with us.

Hours of operation at Main Center: MTF 8am-5pm, W,TH 8am-8pm
---
We proclaim to you what we have seen and heard, so that you also may have fellowship with us. And our fellowship is with the Father and with his Son, Jesus Christ. We write this to make our joy complete.
--I John 1:3-4
The GrapeVine
We have all faced this question: How do we respond in the face of …Read More
Friend us on Facebook
Posted: October 02
Why did we #gopinkandblue? October is Pregnancy and Infant Loss Awareness Month.1 in 4 women have experienced pregnancy, infant or child loss. We remember and honor these lives. PSC offers grief support for those who have experienced loss. We're here for you. 330.455.7500 http://ow.ly/SUqMm
| | |
| --- | --- |
| | 10 likes |
Posted: October 02
| | |
| --- | --- |
| | 3 likes |
Posted: October 01
Have you been interested in serving at Pregnancy Support? There are over 40 different ways to serve! It's not too late to register for our October volunteer training! http://ow.ly/SNuT0
connectionpsc.com
The Fall training will be held at the Main facility (4500 22nd St. NW, Canton):Tuesday/Thursday/SaturdayOctober 6, 8, 10, 13, 15, 17. Evenings...
| | |
| --- | --- |
| | 5 likes |