Welcome to PSC of Stark County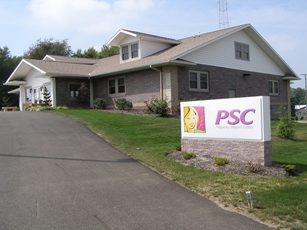 The Pregnancy Support Center (PSC) of Stark County is a nonprofit Christian organization dedicated to saving lives and protecting futures.
Corporately as a center, we obey His Great Commission by reaching out with God's love to others.
Whether you're interested in volunteering, partnering financially, or if you're looking for a place to gain insight into your own need for healing, this site was designed with YOU in mind. We pray you'll find it helpful as you consider partnering with us.

Hours of operation at Main Center: MTF 8am-5pm, W,TH 8am-8pm
---
We proclaim to you what we have seen and heard, so that you also may have fellowship with us. And our fellowship is with the Father and with his Son, Jesus Christ. We write this to make our joy complete.
--I John 1:3-4
Friend us on Facebook
Posted: December 05
We still have ultrsasound model appointments to fill. If you or someone you know is 6-20 weeks pregnant give us a call 330.455.7500
| | |
| --- | --- |
| | 1 like |
Posted: December 04
RT @CDCSTD: 49% of all of #HPV cases each year are among people age 15-24 PSC does free STD testing on women. Call for details. 330.455.7500
| | |
| --- | --- |
| | 1 like |
Posted: December 03
These Kids Finally Say What They Really Think About Mom. And Her Reaction? Priceless. http://ow.ly/rpuzm
ow.ly
These moms think they're tough. Wait till they find out what their kids really think of them.
| | |
| --- | --- |
| | 1 like |