Welcome to PSC of Stark County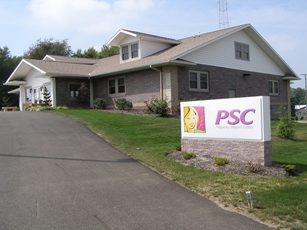 The Pregnancy Support Center (PSC) of Stark County is a nonprofit Christian organization dedicated to saving lives and protecting futures.
Corporately as a center, we obey His Great Commission by reaching out with God's love to others.
Whether you're interested in volunteering, partnering financially, or if you're looking for a place to gain insight into your own need for healing, this site was designed with YOU in mind. We pray you'll find it helpful as you consider partnering with us.

Hours of operation at Main Center: MTF 8am-5pm, W,TH 8am-8pm
---
We proclaim to you what we have seen and heard, so that you also may have fellowship with us. And our fellowship is with the Father and with his Son, Jesus Christ. We write this to make our joy complete.
--I John 1:3-4
The GrapeVine
Are you feeling drained from the stress of the holidays? If you need time to …Read More
Friend us on Facebook
Posted: March 11
for more information on our retreat, check out our Events!
www.crosswalk.com
I've been a Christian for over 30 years, and I'm a firm believer in women's retreats. Here are a few reasons why, with accompanying evidence from the Scripture in case you need extra persuasion.
Posted: March 10
| | |
| --- | --- |
| | 4 likes |
Posted: March 09
Happy Birthday to Candi, our Clinical Services Director who is in Haiti today! Can't wait to hear about what the Lord does on this trip
| | |
| --- | --- |
| | 11 likes |