Welcome to PSC of Stark County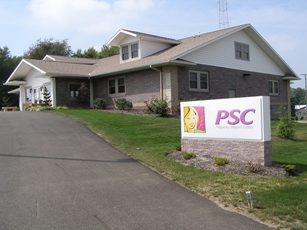 The Pregnancy Support Center (PSC) of Stark County is a nonprofit Christian organization dedicated to saving lives and protecting futures.
Corporately as a center, we obey His Great Commission by reaching out with God's love to others.
Whether you're interested in volunteering, partnering financially, or if you're looking for a place to gain insight into your own need for healing, this site was designed with YOU in mind. We pray you'll find it helpful as you consider partnering with us.

Hours of operation at Main Center: MTF 8am-5pm, W,TH 8am-8pm
---
We proclaim to you what we have seen and heard, so that you also may have fellowship with us. And our fellowship is with the Father and with his Son, Jesus Christ. We write this to make our joy complete.
--I John 1:3-4
Friend us on Facebook
Posted: April 18
All 3 locations are CLOSED today for Good Friday
| | |
| --- | --- |
| | 3 likes |
Posted: April 17
www.lifenews.com
John Mark weighed 1 lbs, 4.8 ounces when he was born at 26 weeks.  His mother, Chief of Staff for Texas State Senator Kelly Hancock, Mia Garza McCord delivere
| | |
| --- | --- |
| | 7 likes |
Posted: April 16
Tell your mother, daughter, sister, & all the #women in your life about the link between #HPV & cervical #cancer! http://t.co/3IRKNdtmZl
t.co
Cervical cancer is the easiest female cancer to prevent, with regular screening tests and follow-up. Two tests, the Pap test and the HPV test, can...